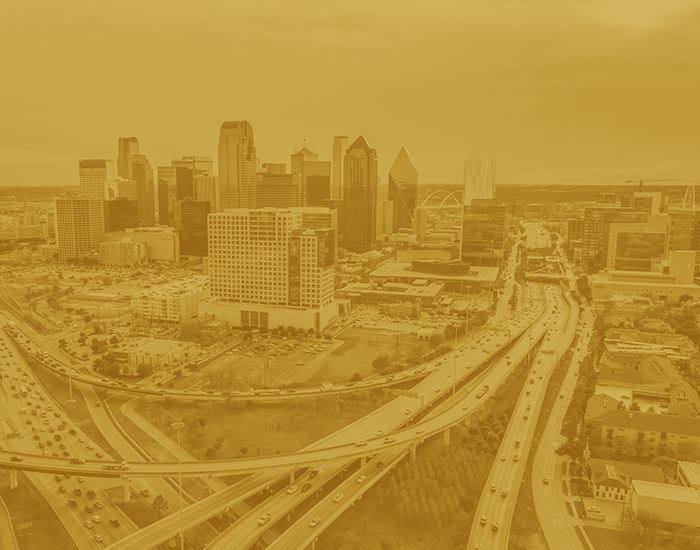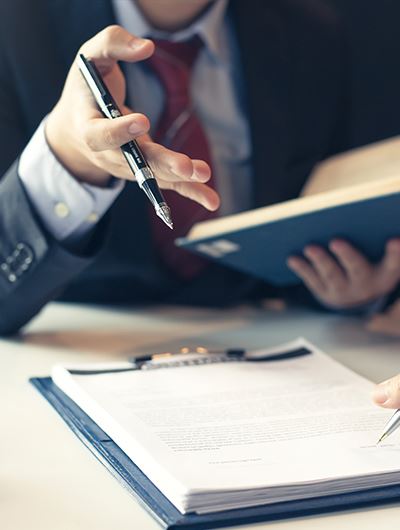 Dallas DWI Attorney
DWI & DUI Representation Serving Dallas & Surrounding Counties
Being arrested for either driving while intoxicated (DWI) or driving under the influence (DUI) in Texas is a serious legal matter that requires immediate action from an experienced Dallas DWI attorney.
If you were arrested, Aulbaugh Law can help protect your rights and provide you with effective legal representation in and out of court.
Continue Reading
Read Less
Get Started Today With Our Trial-Ready Team We're Here to Help You Move Forward
Penalties for DWI in Texas
Penalties and long-term consequences vary depending on the situation and the court's discretion, but may include:
Driver's license suspension/revocation
Permanent criminal record
High-risk insurance
Jail time
Community service
Alcohol treatment
Probation
Interlock device
Fines
Prior criminal convictions and other facts of the case may result in felony charges. For example, a third DWI will often be a felony. Felony DWI convictions carry greater consequences than misdemeanors, including prison sentences of up to 10 years, fines of as much as $10,000, and longer driver's license suspensions.
What Is the Different Between DWI and DUI in Texas?
Texas issues DWI charges to adult drivers over 21 who are visibly intoxicated from alcohol, have a blood alcohol concentration of .08% or higher, or are under the influence of drugs. On the other hand, DUI charges are reserved for minors under 21 who operate a vehicle with any amount of alcohol or drugs in their system, in accordance with Texas' Zero Tolerance policy. Depending on the circumstances, minors can also be charged as adults and receive DWI charges.
Dallas DWI Lawyer Protecting Your Rights
It's important to know that being arrested for a DWI or DUI does not make you guilty. The police must follow specific procedures in order to prove their case beyond a reasonable doubt, and they must preserve your constitutional rights throughout the legal process. You have the right to hire an attorney and request a hearing within 15 days of the charge to avoid having your license suspended.
Fighting DWI & DUI Charges
As a former Deputy Chief of the Misdemeanor Division at the DA's office, our Dallas DWI lawyer, James Aulbaugh, has trained over 50 prosecutors in DWI and DUI procedures. There's a good chance he trained the prosecutor assigned to your case. You can be sure that he has the skills and experience necessary to address the relevant legal issues and expose any evidentiary weaknesses of complex DWI or DUI cases. Our firm will address both the criminal charges and the Administrative License Revocation (ALR) hearing that decides the status of your driver's license.
Attorney Aulbaugh will take aggressive steps to investigate the circumstances of your arrest, including:
Subpoenaing officers and any video surveillance to ensure they followed proper procedures
Assessing the validity of any alcohol tests administered in the field or lab
Determining whether law enforcement had reasonable suspicion to stop or detain you
Determining whether the arresting officer had probable cause
---
Call (214) 380-3383 or send us a message using our contact form to schedule an appointment with our Dallas D.
---
"He restored my faith in attorneys."

Stacy G.
Why Choose Aulbaugh Law? Dedicated Advocates Fighting For You
Quality

We dedicate ourselves daily to our mission of providing the best possible result while providing the highest-caliber experience.

Client Experience

You'll get James and an entire team behind you, with personal calls, frequent meetings, and constantly-updated communication.

Accredited

Board Certification in Criminal Law gives him the expertise to utilize every legal option and defense applicable to your case.

Experience

James' extensive experience as a former Chief Felony Prosecutor gives him unique insight into the charges you face and how to beat them.
Get Started Today
Contact Us
Whether you have questions or you're ready to get started, our dedicated legal team is ready to help. Complete our form below or call us at (214) 380-3383.