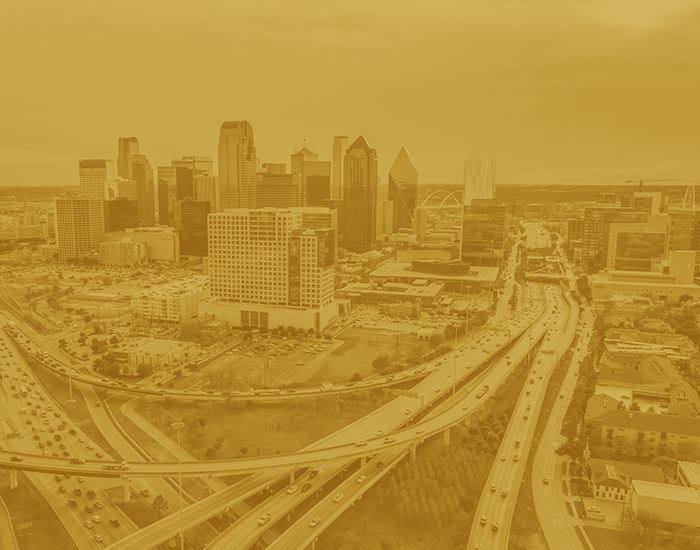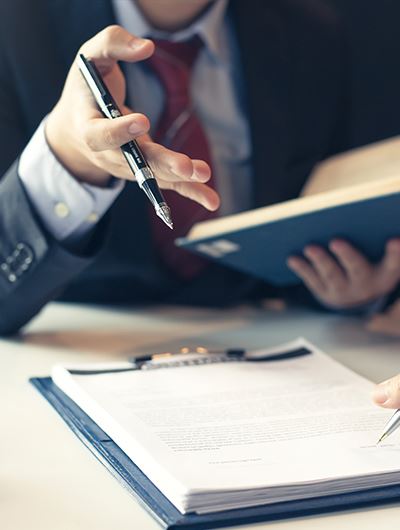 Dallas Defense Attorney
Experienced Criminal Defense Lawyer Serving Dallas County, TX
Being accused of a crime can have a severe impact on a person's reputation, relationships, and freedoms. James Aulbaugh aggressively fights on behalf of the criminally accused.
A person accused of or arrested on suspicion of a crime in Texas could face a criminal conviction, leading to severe professional and personal penalties that might include prison time, job loss, substantial monetary fines, and a permanent criminal record.
Protect yourself by contacting our Dallas criminal defense lawyer. James Aulbaugh is a former Chief Felony Prosecutor who has handled over 10,000 cases, including participating in over 120 jury trials. James is also one of just 800 attorneys who carry the distinction of being Board Certified in Criminal Law by the Texas Board of Legal Specialization.
Defend yourself and your record — contact our Dallas criminal defense attorney at (214) 380-3383 today to schedule your consultation!
Continue Reading
Read Less
Get Started Today With Our Trial-Ready Team We're Here to Help You Move Forward
Why Hire a Dallas Criminal Defense Lawyer?
If you are facing criminal charges, a Dallas criminal defense attorney can be instrumental in helping you navigate the legal system and protecting your rights. They can explain the charges against you and the potential consequences of a conviction, investigate the facts of your case, and develop a defense strategy tailored to your unique circumstances. A Dallas criminal lawyer can represent you in court proceedings, including arraignments, plea negotiations, and trial, and can argue motions, cross-examine witnesses, and present evidence on your behalf.
Additionally, a criminal defense attorney can negotiate plea bargains with the prosecution, which can result in reduced charges or penalties. Throughout the process, a criminal defense attorney can protect your constitutional rights, including your right to a fair trial, the right to remain silent, and the right to an attorney. Hiring a criminal defense attorney can be critical to the outcome of your case and is a crucial step to take if you are facing criminal charges.
Process of a Criminal Trial in Texas
In Texas, the criminal law process typically involves the following stages:
Arrest: The first stage of the criminal law process in Texas is the arrest of a person suspected of committing a crime. Depending on the circumstances, the arrest can be made with or without a warrant.
Booking: After an arrest, the suspect is taken to a police station or jail to be booked. The booking process involves recording the suspect's personal information, fingerprints, and sometimes DNA.
Arraignment: The next stage of the criminal law process in Texas is arraignment. The arraignment is a formal court hearing during which the charges against the defendant are read. At this time, the defendant enters a plea of guilty, not guilty, or no contest.
Pre-Trial: After the arraignment, there may be a pre-trial stage where the prosecutor and defense attorney discuss the case, review evidence, and potentially negotiate a plea deal.
Trial: If the case proceeds to trial, a judge or jury will hear evidence and testimony from witnesses to determine guilt or innocence.
Sentencing: If the defendant is found guilty, the next stage is sentencing. The judge will determine the appropriate punishment based on the severity of the offense and other factors.
Appeals: If the defendant is found guilty, they have the right to appeal the verdict and sentence. Appeals can be made on legal grounds, such as errors in the trial process or the judge's rulings.
It's important to note that the criminal law process can vary depending on the case's specific circumstances. Additionally, Texas has some unique laws and procedures, so it's essential to consult with an experienced Dallas criminal defense attorney if you are facing criminal charges in Texas.
Do I Need a Dallas Criminal Defense Attorney?
If you are facing criminal charges in Dallas or its surrounding areas, hiring a Dallas criminal defense attorney is not just advisable—it's crucial. Here's why:
Legal Expertise: Our Dallas criminal defense attorneys possess a deep understanding of criminal law, court procedures, and local regulations. We know how to navigate the Texas legal system to protect your rights and build a strong defense.
Experience with the Legal System: Our experienced criminal defense attorneys have dealt with a variety of cases and have an understanding of how the legal system operates in Dallas. This experience is invaluable in crafting a tailored defense strategy.
Knowledge of Prosecution Tactics: Understanding the tactics and strategies the prosecution may use against you is vital. A skilled defense attorney can anticipate and counter these tactics effectively, providing you with a better chance of a favorable outcome.
Legal Procedures and Paperwork: Criminal cases involve extensive paperwork and complex legal procedures. Our experienced attorney will ensure that all necessary documents are filed correctly and on time, preventing any procedural errors that could harm your case.
Protection of Rights: Our Dallas criminal lawyer will ensure that your rights are protected throughout the legal process. We will advise you on what to say, what not to say, and help prevent self-incrimination.
Negotiation Skills: Our attorneys are skilled negotiators and can potentially work with the prosecution to reduce charges or penalties, often achieving more favorable outcomes for our clients.
When facing criminal charges, having an experienced Dallas criminal defense attorney from Aulbaugh Law on your side can significantly impact the trajectory and result of your case. Our expertise, experience, and legal skills are crucial to mount a strong defense and protect your rights and future.
---
Have you been accused of a crime in Dallas? Contact our Dallas criminal defense attorney at (214) 380-3383 to get started on your case.
---
"A calm, professional, thorough litigator... honest, deliberate representation."

Former Client
Why Choose Aulbaugh Law? Dedicated Advocates Fighting For You
Quality

We dedicate ourselves daily to our mission of providing the best possible result while providing the highest-caliber experience.

Client Experience

You'll get James and an entire team behind you, with personal calls, frequent meetings, and constantly-updated communication.

Accredited

Board Certification in Criminal Law gives him the expertise to utilize every legal option and defense applicable to your case.

Experience

James' extensive experience as a former Chief Felony Prosecutor gives him unique insight into the charges you face and how to beat them.
Get Started Today
Contact Us
Whether you have questions or you're ready to get started, our dedicated legal team is ready to help. Complete our form below or call us at (214) 380-3383.