Domestic Violence
Dallas Domestic Violence Lawyer
Experienced Defense Against Domestic Violence Charges in Texas
Domestic violence is a pervasive issue that affects many families and households in Texas. It is a serious crime with severe legal consequences and long-lasting emotional and physical damage. If you or a loved one is facing domestic violence charges, seeking legal guidance from an experienced attorney is crucial. At the Aulbaugh Law Firm, skilled Dallas domestic violence lawyer James Aulbaugh understands what is at stake with an assault conviction in Texas. He provides clients with an honest assessment of their case, thoroughly explaining each option so each client can make an informed decision as to moving forward.
As a former Chief Felony Prosecutor and Board Certified Criminal Law Specialist, James Aulbaugh is ready to assist you with your case. Call Today: (214) 380-3383
---
Are you facing a domestic violence charge in Texas? Call Aulbaugh Law today at (214) 380-3383 or contact us online to schedule a meeting with our domestic violence attorney in Dallas!
---
What Constitutes Domestic Violence in Texas?
In Texas, domestic violence is a serious offense that can result in criminal charges and severe penalties. Domestic violence is defined as any act that causes bodily injury, threatens to cause bodily injury, or causes any physical contact that a reasonable person would find offensive or provocative against a family member, household member, or romantic partner.
Under Texas law, family members include spouses, former spouses, parents, children, foster children, and members of the same household. Household members can consist of people who live or have previously lived together, including roommates and people in a dating relationship.
Domestic violence can take many forms, including physical violence, emotional abuse, sexual assault, and economic abuse. Examples of domestic violence may include:
Physical violence, such as hitting, slapping, punching, kicking, or strangling
Threats of violence or intimidation, including the use of weapons
Sexual assault or sexual abuse
Emotional abuse, such as constant criticism, humiliation, or verbal attacks
Economic abuse, such as controlling a partner's finances or withholding money or resources
Stalking or harassment
Texas Penal Code defines an assault offense as:
Causing bodily injury – Class A Misdemeanor
Threatening to cause bodily injury – Class C Misdemeanor
Physically contacting someone in a way they would consider provocative or offensive – Class C Misdemeanor
For these actions to be considered criminal, they must have been committed intentionally, knowingly, or recklessly.
Family Violence Charges in Texas
Assault family violence charges arise when an alleged victim claims that a member of their family or household caused them injury in some way. Depending on the level of offense charged, the harm can either be physical or emotional, ranging from contact with or threats against the alleged victim.
In Texas, family or household members include:
Two people related by blood or marriage
Two people who are spouses or former spouses
Two people who share a child together
Foster children and foster parents
Roommates
People who are currently or were formerly in a dating relationship
---
Start your defense with our domestic violence lawyer in Dallas!
---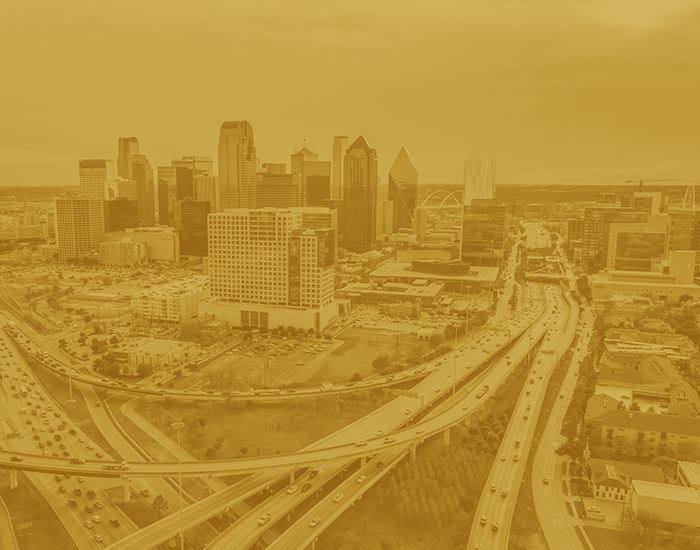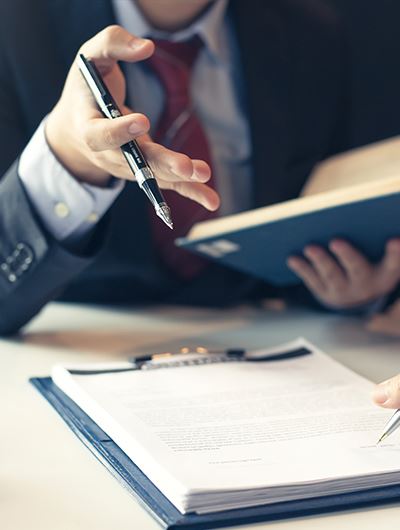 What are the Penalties for Domestic Violence in Texas?
In Texas, the penalties for domestic violence vary depending on the severity of the offense and whether the accused has any prior convictions. Domestic violence can be charged as a Class C misdemeanor, a Class A misdemeanor, or a third-degree felony.
Class C misdemeanor: This is the least severe offense and can result in a fine of up to $500. Examples of Class C misdemeanor domestic violence offenses may include minor physical altercations or threats of violence.
Class A misdemeanor: This can result in a year in jail and a fine of up to $4,000. Examples of Class A misdemeanor domestic violence offenses may include assaults that result in minor injuries or weapon use.
Third-degree felony: This is the most severe domestic violence offense and can result in a prison sentence of 2-10 years and a fine of up to $10,000. Examples of third-degree felony domestic violence offenses may include serious bodily injury, the use of a deadly weapon, or a repeated offense.
In addition to the criminal penalties, a domestic violence conviction can have long-lasting consequences, including losing certain rights and difficulty finding employment or housing. If you are facing domestic violence charges, seeking legal representation from an experienced attorney who can help protect your rights and defend your interests in court is essential.
Defense Options For Domestic Violence Charges
If you have been charged with domestic violence in Texas, you must understand that you have legal rights and options. Here are some defense options for domestic violence charges:
Self-Defense: If you were defending yourself or someone else from harm, you may have a valid self-defense claim.
False Accusations: Domestic violence accusations can sometimes result from revenge or malicious intent. If you believe the accusations are false, your defense attorney can investigate the allegations and work to clear your name.
Lack of Evidence: The prosecution must prove their case beyond a reasonable doubt. If insufficient evidence proves that you committed the offense, your charges may be dismissed.
Inaccurate Police Reports: Police officers may make mistakes in their reports or may have misinterpreted what happened. Your defense attorney can review the police report for inaccuracies or inconsistencies.
Violation of Your Rights: If law enforcement officers violated your constitutional rights during the arrest or investigation, your attorney may be able to have evidence suppressed or the charges dismissed.
Plea Bargaining: If the evidence against you is strong, your attorney may be able to negotiate a plea bargain to reduce your charges or sentence.
Contact Our Dallas Domestic Violence Attorney Today
If you or a loved one has been accused of domestic violence in Dallas, Texas, it is important to seek the guidance of a skilled domestic violence attorney. At Aulbaugh Law, we understand how a domestic violence conviction can impact your life and your future. Our legal team is committed to providing compassionate and aggressive representation to protect your rights and help you achieve the best possible outcome. We have extensive experience in domestic violence cases and the knowledge and skills to build a strong defense and fight for your freedom. Contact us today to schedule a consultation with a trusted domestic violence attorney in Dallas.
---
Contact Aulbaugh Law today to schedule a FREE consultation with our Dallas domestic violence lawyer!
---
Continue Reading
Read Less
Rave Reviews in Their Own Words
5-Star Client Testimonials
"Made a connection with me that was below the surface level."

Molly H.

"He restored my faith in attorneys."

Stacy G.

"Aulbaugh Law Firm is amazing! True experts."

James N.
Why Choose Aulbaugh Law? Dedicated Advocates Fighting For You
Quality

We dedicate ourselves daily to our mission of providing the best possible result while providing the highest-caliber experience.

Client Experience

You'll get James and an entire team behind you, with personal calls, frequent meetings, and constantly-updated communication.

Accredited

Board Certification in Criminal Law gives him the expertise to utilize every legal option and defense applicable to your case.

Experience

James' extensive experience as a former Chief Felony Prosecutor gives him unique insight into the charges you face and how to beat them.
Get Started Today
Contact Us
Whether you have questions or you're ready to get started, our dedicated legal team is ready to help. Complete our form below or call us at (214) 380-3383.